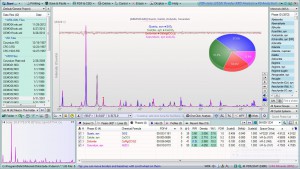 Jade 2010 is the flagship data analysis option from Materials Data Inc. It includes all the advanced features which were optional in Jade classic wrapped in a new, streamlined interface which is much easier to use. This is a complete rewrite from the ground up with the goal of creating a single application which could perform all common powder analysis techniques seamlessly. There are a number of other changes as well, but Jade 2010 has rapidly become the most popular aftermarket analysis software we offer. Jade 2010 is now licensed annually with the first 12 months being priced at $9500 and $7000 for non-academic and degree-granting academic institutions respectively. Subsequent renewals are priced at approximately 20% of the original cost. Multi-year and multi-seat discounts are available. Compare features and versions with the MDI Jade version comparison brochure or watch the demonstration video for more information.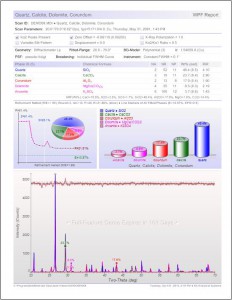 Key features include:
Constant updates to keep pace with current database formats and new features
Qualitative Search/Match (semi-automatic phase ID) compatible with all the latest database formats
Indexing Pattern Simulation
Calibrated quantification
Rietveld (Whole Pattern Fitting) for qualitative and quantitative analysis
Cluster analysis
Flexible license structure which allows for a fixed number of concurrent users with unlimited installations
More information is available here or contact us with any questions.