Parts and accessories
KS Analytical Systems carries a full line of spare parts and upgrades for your Siemens (now Bruker) XRD or WDXRF instrumentation. Only our most commonly requested parts are listed here so be sure to contact us if the part you need isn't listed here.
---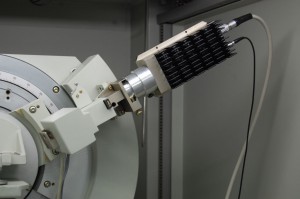 Energy-Dispersive detectors for XRD applications
XRD manufacturers have been offering ED detectors for years. Most of them being Si(Li) based with the inherent complications and weaknesses common to that hardware. We're happy to announce that we have developed a solution based on Silicon Drift technology which makes the benefits of ED detection much more accessible for XRD system users.